2014 was not a smooth-sailing year for me. Yet there was one thing that I did right. It was a long-time wish I granted myself... like finally. 
Well, I did double eyelid surgery :D Hmm... surprise-surprise (for some). Almost everyone thought I am blessed with double eyelids. Apparently not.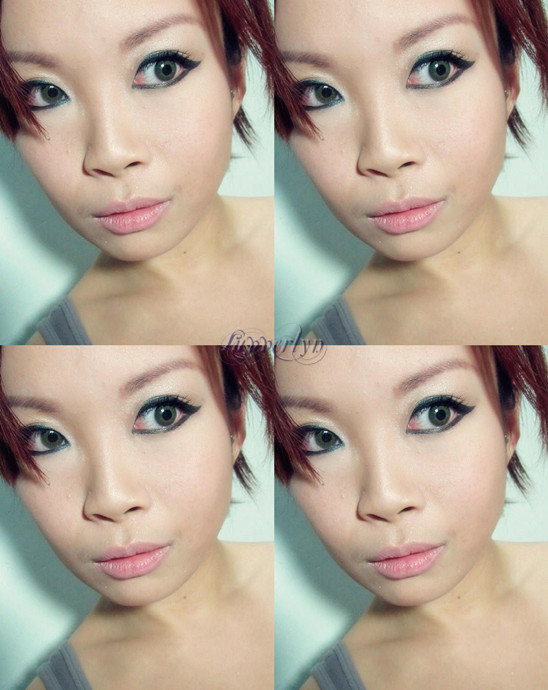 I think I am pretty good at makeup, especially where eyes are concerned. Makeup do wonders uh.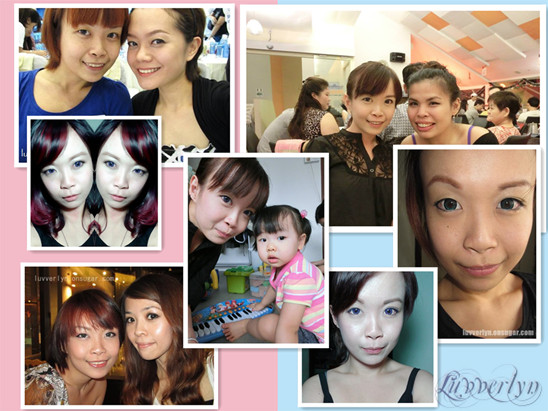 If you take a closer look at my eyes, you will notice how unbalanced my eyes looked. I need to apply thick eyeliner to mask the imperfections.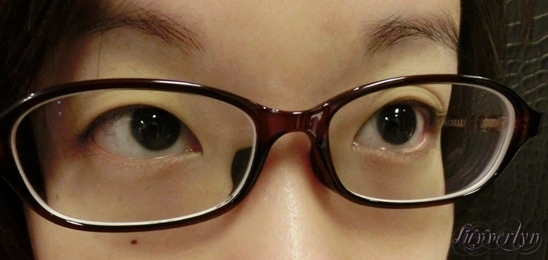 Reality strikes when I go makeupless. See my super monolid?! O-M-G #facepalm
And by the way, both my eyes used to be monolid. As I get older, double eyelid start forming on my left eye somehow. So... my left eye is visibly bigger than the right one - O_o!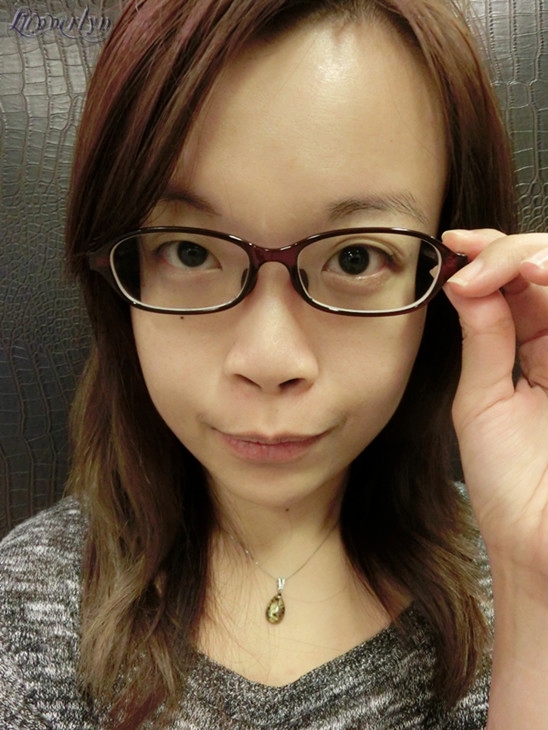 Ok. I know I look super different without makeup. Those sleepy lifeless eyes. Period.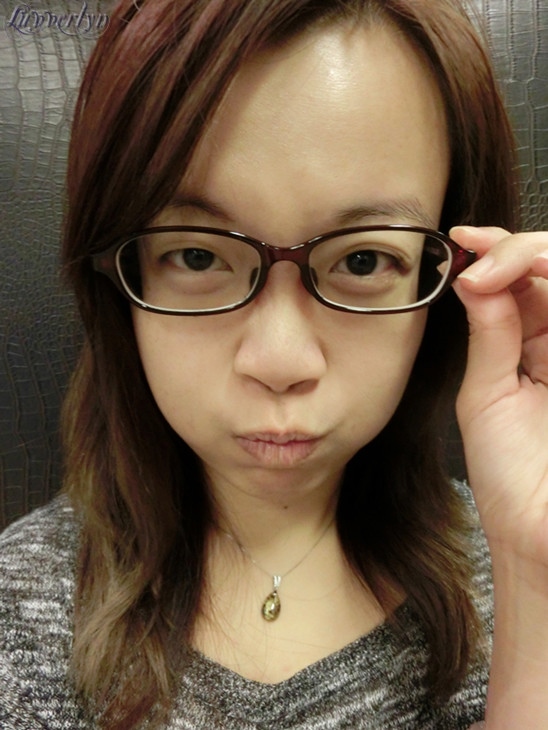 I need to do something about my eyelids! *pouts* 

Anyway, I did my research and decided on DST (Double Sutures and Twisting) - a scarless double eyelid creation method. I am not game enough for the conventional cutting method. Can imagine the pain... *gulps* Moreover, it take months to fully recover. The downtime is minimal for DST - recovery takes around 10 days max. Luckily, DST is suitable for my eyelids since they are not too saggy. 
DST is different from the traditional suture method as it reduces breakage rate by linking skin to interlocked sutures. Additionally, the folds and creases created are scarless. There is no incision involved. The sutures are well hidden inside the eyelid to create the desired crease. Natural-looking double eyelids!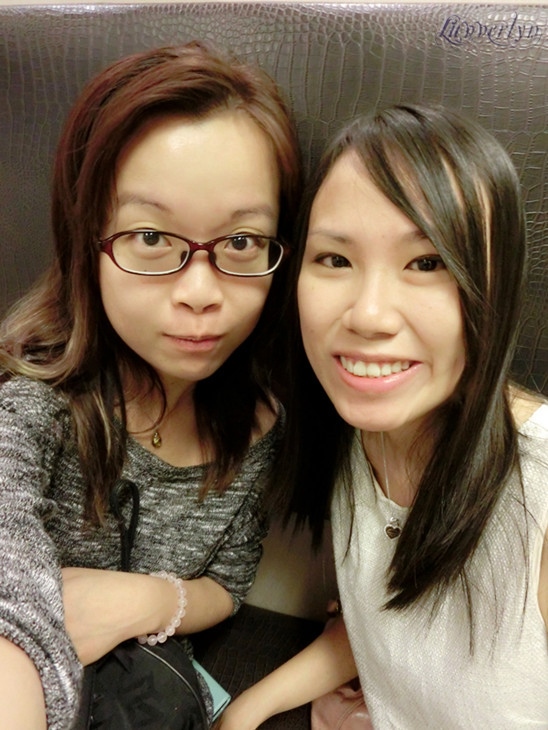 Thanks to Daphne's recommendation, I did my double eyelid surgery at Centre For Cosmetic Rejuvenation & Surgery. I knew I was in good hands of Dr Shenthilkumar (also known as Dr Shens), who has done more than 2000 eyelid surgeries so far. Plus, he is Korean-trained and Ministry of Health accredited.
For those who are interested, here is the clinic address:
Centre For Cosmetic Rejuvenation & Surgery (Cambridge Medical Group)
1 Scotts Road #03-03A Shaw Centre
PS: Feel free to call them at 6235 9911 for a no-obligation discussion.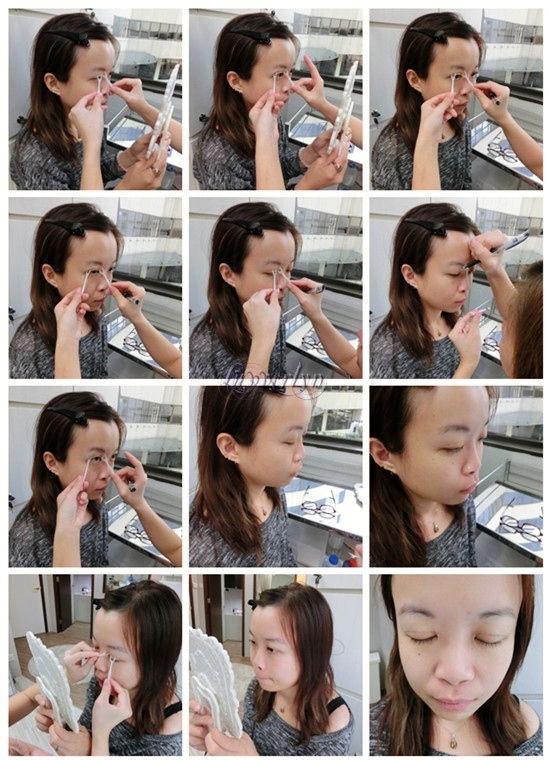 The crease marking part is a very important part of the surgery. It marks the part where the double eyelid is to be created. I've heard that some doctors are not meticulous enough when doing the crease marking, which ends up in patients having uneven looking double eyelids. Hence, it is advisable to go for a good doctor like Dr Shens.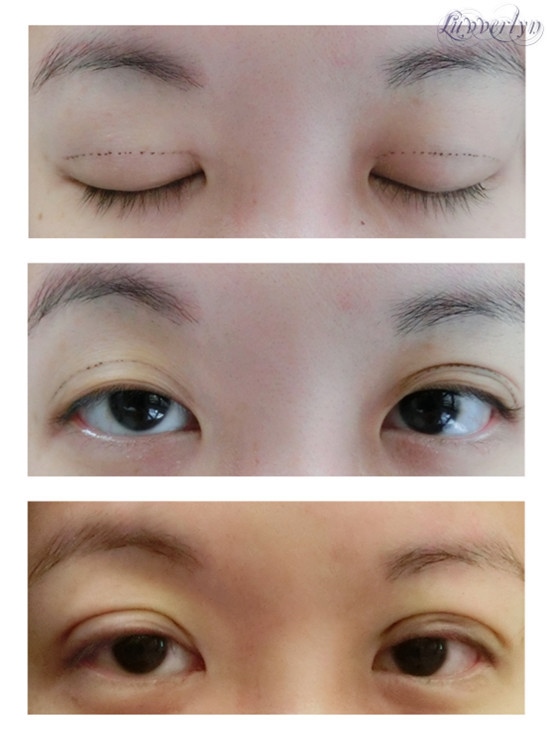 I opted for tapered double eyelids (medium crease) since it looks more natural than parallel ones (high crease). Medium crease is best for those who apply light eye makeup like I do. If you cannot live without your thick eye makeup and fake lashes, high crease will be better.
To reiterate, there is no removal of skin and does not require to go under the knife (just stitching). The surgery took less than 30mins!
Is it painful? YES... BUT only the anesthesia injection part. It is important to relax while the doctor is administering the injection. Take a deep breath before the injection. It really helps. It is painful no doubt. Fret not, the pain is bearable.
During the stitching procedure, I could feel the process - thread and needle going through my eyelids. Other than that, I could not feel any pain since my eyelids were anesthetized. Even after the anesthesia wear off, my eyes just felt kinda numb and stretched. That's about it. Not painful or whatsoever.
After the surgery is done, Dr Shen's assistant use a cold pack over my eyes to reduce pain and swelling.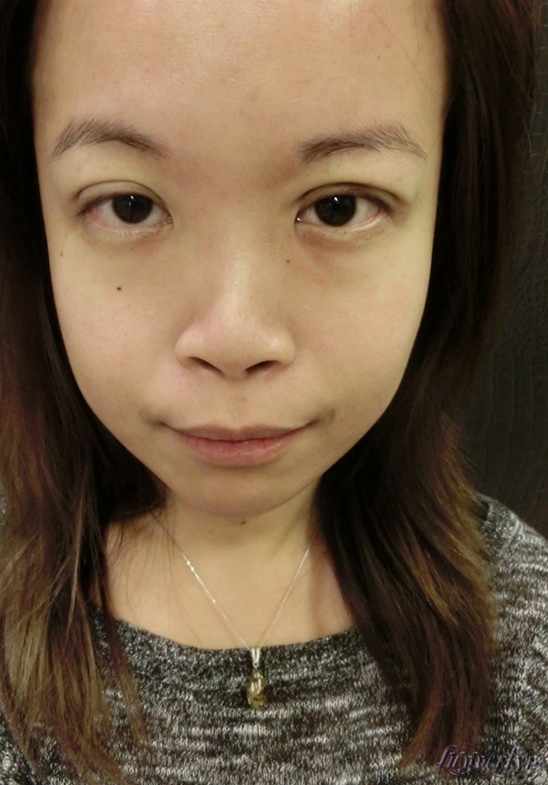 There is definitely gonna be swelling and bruising, which will subside after a couple of days.

And, I was told that the my eyes would be more swollen the day after surgery. True story - see my super swollen eyes. My eyes looked as though I cried too much.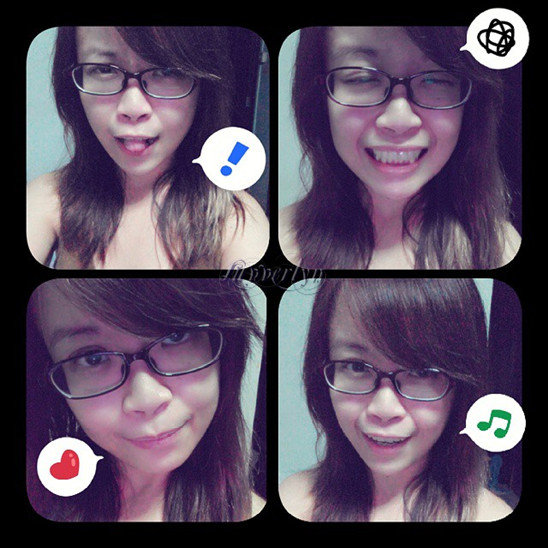 Do remember to take plenty of rest and avoid straining your eyes too much yea. Time off from work is much needed. A week at least. No exercise, contact lens and makeup for 10 days. I was told not to consume alcohol and seafood (especially fish) as well. Imagine the "pain" I was going through. No pain, no gain.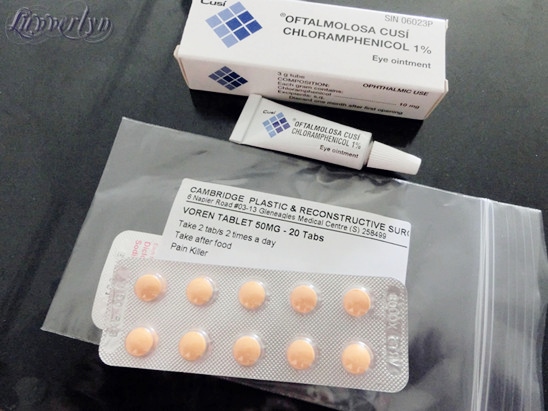 Pain killers and eye ointment were given. I stopped taking the pain killers from Day 3 onwards since I could not feel any pain since Day 1 actually.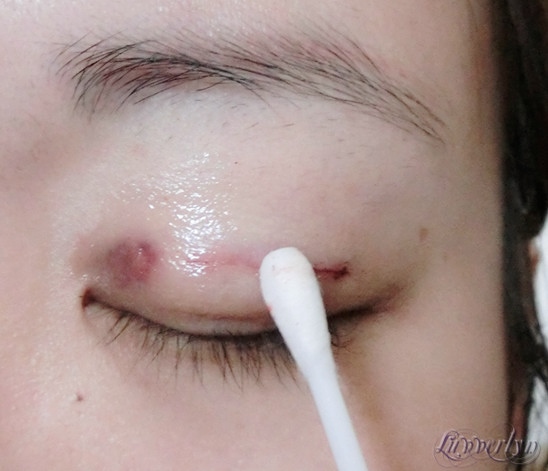 A pearl-sized eye ointment is to be applied on the stitched part, either with finger tip or Q-tip. This is to treat and prevent infections.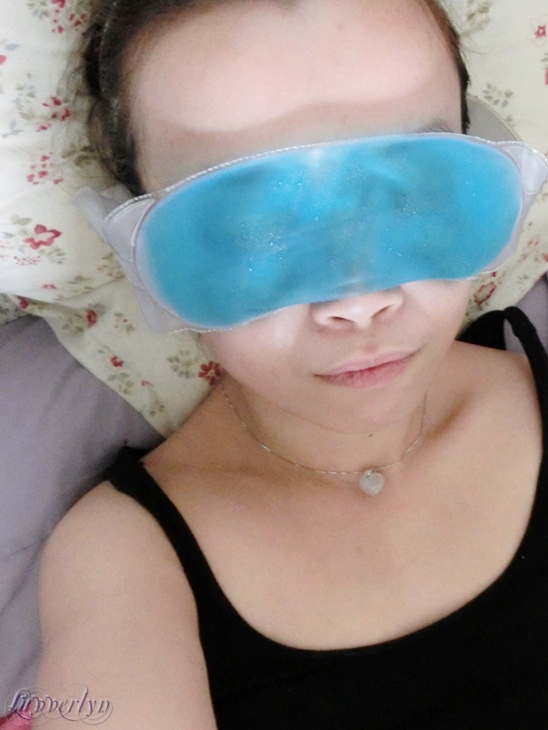 Cold pack is to be used on a daily basis, to aid in the recovery process.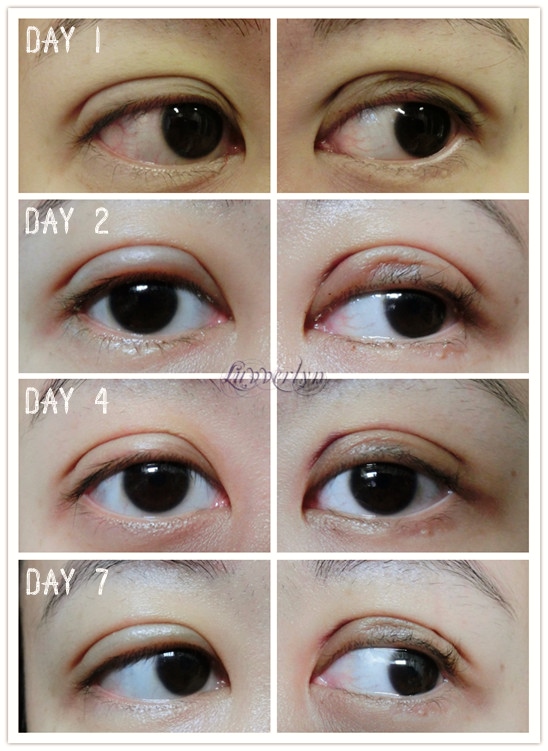 Hmm... I could not relax when Dr Shens first administer the injection on my left eye. That explains the bruising and the recovery obviously took longer as compared to my right eye.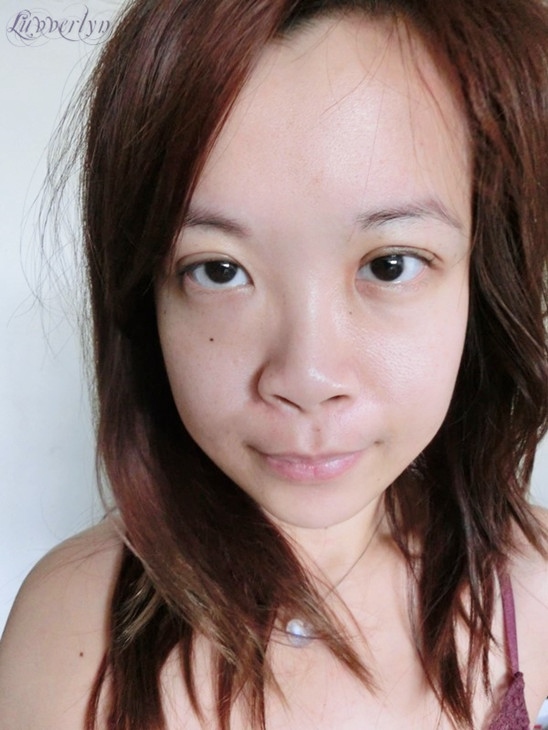 Shall let the pics do the talking (: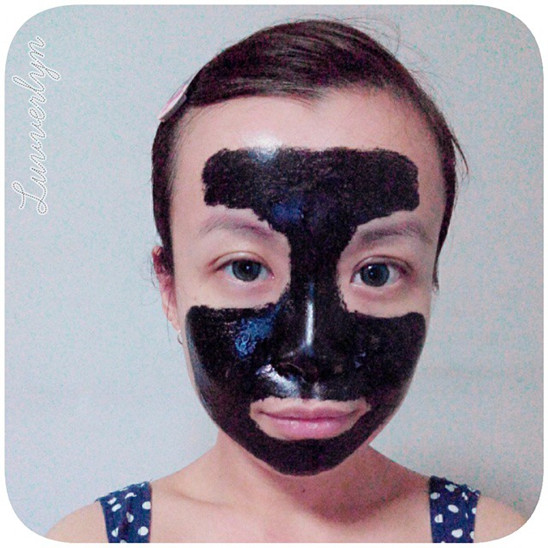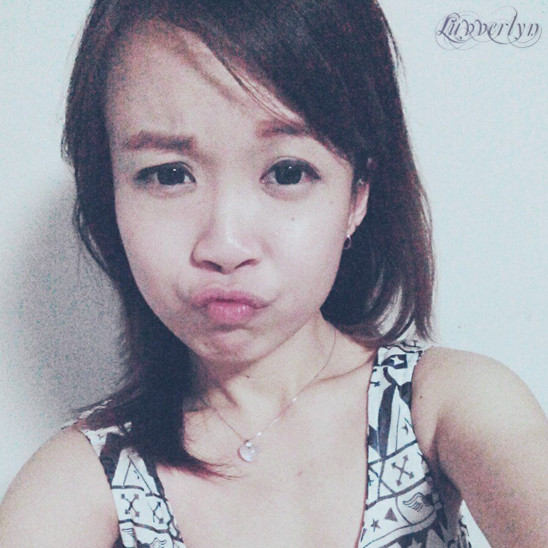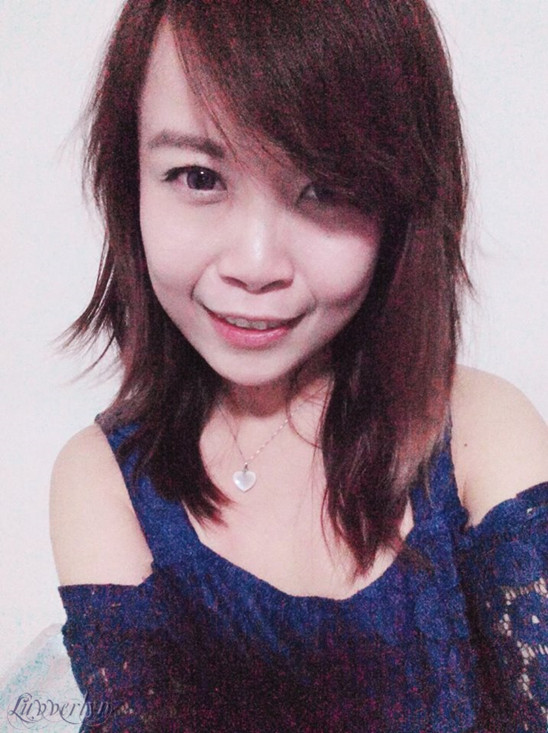 Overall, I am super duper satisfied and happy with my new eyes :P
To be honest, people won't notice that I did double eyelid surgery unless I tell them so. They do look that natural. Kthxbye.